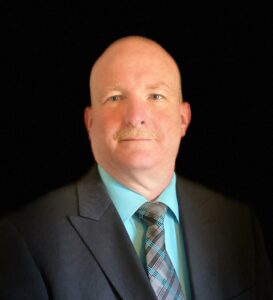 Bro. Bruce Blevins
Hello, my name is Bruce Blevins. I was born in October 1969 in Lexington Ky. My family moved to Somerset, Ky when I was at the age of nine. I have grown up in Somerset and graduated from Pulaski County High School. After high school graduation I spent several years in general labor. I entered into the Law Enforcement field in December 1998 and graduated from the Department of Criminal Justice Training academy (D.O.C.J.T) in Jan of 2000. I served as a Law Enforcement Officer in City, County and State Governments for 22 years retiring in August of 2020. I surrendered to the gospel ministry of Jesus Christ while a member at the Parkers Mill Road Baptist Church in September of 2007 and I was ordained by this church in 2009. After surrendering to the ministry, I have taken courses of study at the Cumberland Baptist Institute Seminary also located in Somerset. In 2022 I became an instructor and the Dean of Students at Cumberland Baptist Institute. The Lord has richly blessed me during these years allowing me to go and pastor local New Testament Baptist Churches in Pulaski and Casey Counties. The Lord has opened many doors to allow me to go evangelize and preach in other states as well as the country of Belize. I am truly humbled at the places God has allowed me to go and preach His Word and I am truly thankful and blessed to be called to Pastor the West Somerset Baptist Church.
My wife Karen and I were united in marriage in July of 1992 and we have two children. Cole and (McKenzie) Blevins of Somerset Ky & Cayley and (Daniel) Pitman of Shelbyville Ky. The Lord has blessed Karen and I with 30 years of Marriage as of July 2022.   
Thank you for taking the time to stop by our web site and we would love to have you come and visit us at the West Somerset Baptist church.
God Bless,
Bro. Bruce Blevins